Ableton offers students and teachers discounts on both its wildly popular Ableton Live and its Ableton Push music production software. Eligible students and teachers can save up to 40% off after verification. Virtually all schools and students qualify.
How Much is the Ableton Live Student Discount?
The standard student discount on Ableton products is 40% off the regular price. This discount applies to both students and teachers. Ableton offers two products that qualify for this discount.
Ableton Live – This is the standard and popular music editing software that allows you to sample, create, produce, and perform all from the same software package. If you're looking for an all-in-one music editing solution, Live is a great place to start.
Ableton Push – Push is a hardware item that allows you to play your music like an instrument. It comes loaded with software and can act as a self-contained unit, or you can combine it with other instruments or software.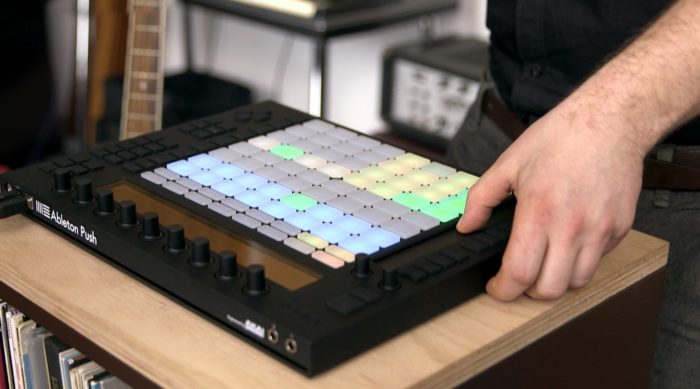 Who Qualifies for Ableton's Educational Discount?
Ableton is very generous in granting it's discount pricing to students and teachers. Those who qualify for the 40% discount include:
Any student enrolled full-time, from elementary school up to advanced graduate programs.
Part-time students qualify as long as they study more than half-time, which means at least 20 hours a week. Part-time students must also be enrolled in a program that runs at least 12 months.
Almost all full and part-time teachers qualify as well. This applies to all schools from grade schools to universities. Part-time and private teachers must work at least 20 hours per week to qualify.
All areas of study qualify. Meaning you could attend culinary school and still qualify for a discount on Ableton's music editing software!
How to Get Ableton Educational Pricing
1. Make sure you are eligible.
If in doubt, check the requirements above.
2. Buy the software.
You can buy Ableton Live and Push online or at your local music store. You can buy it online here.
3. Verify your student or teacher status.
Before you can install your software, you'll be prompted to verify your educational status with Ableton. The process generally takes 1-2 days.
4. Install and authorize your software.
Boom! You're done. If you don't want to wait for the authorization process, you can use the free 30-day license to unlock most features while you wait.
Happy music editing!