Backpacking around Europe? Or just visiting one country during spring break? Whatever you are doing, figuring out how to get around while you are there – and what it could cost – is a top priority. With Rail Europe, you can reap some discounts all over Europe.
How much is the Rail Europe discount?
On most Rail Europe passes, you'll see anywhere from a 10% to a 50% discount on youth passes. These are passes for those age 4-25, and on some passes up to age 27. What you get largely depends on the type of pass you buy. Buying a pass in advance of your trip may not be cheaper than purchasing individual passes when you are there, but it could save you time.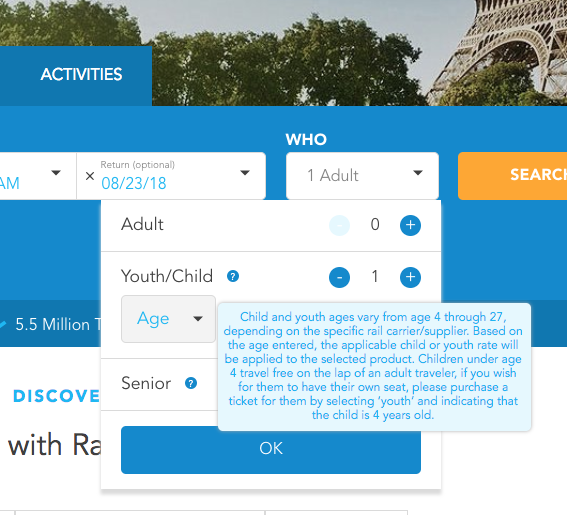 How to qualify for Rail Europe pricing?
When you are selecting your chosen rail pass, make sure to select the "Youth" option, which will apply the discount. Each pass is different, so pay close attention to the age requirements. Some passes must be shipped to you before you depart for Europe, while others you print right from your computer. Being able to print it yourself will save you money and time.